Happy Bank Holiday Monday!
Another brand new month has just arrived bringing with it lots of new opportunities as well as a new season. So what have you planned for it? Perhaps a holiday, a new hobby, a health and fitness goal, a new job or even helping others do the same? Self exploration through meditation and yoga could help you with clarity as you plan ahead for the summer and the remainder of the year.
Chakra Activation & Global Healing Meditation
Tomorrow Tuesday 4th of May, I will be facilitating a meditation event at 18.30GMT on Zoom. This is part of an ongoing meditation class I organise on the first Tuesday of each month. Read more about the purpose of these sessions on my website.
We are going to do something a little different this time by unblocking and activating our chakras. For those new to this concept, "chakra" is a Sanskrit word which translates to wheel or disk. In yoga, meditation and Ayurvedic medicine, chakra refers to a wheel of energy (similar to a roundabout on a road system). There are seven main chakras which align with the spine, starting from the base of the spine (root chakra) through to the top of the head (crown chakra). See image below.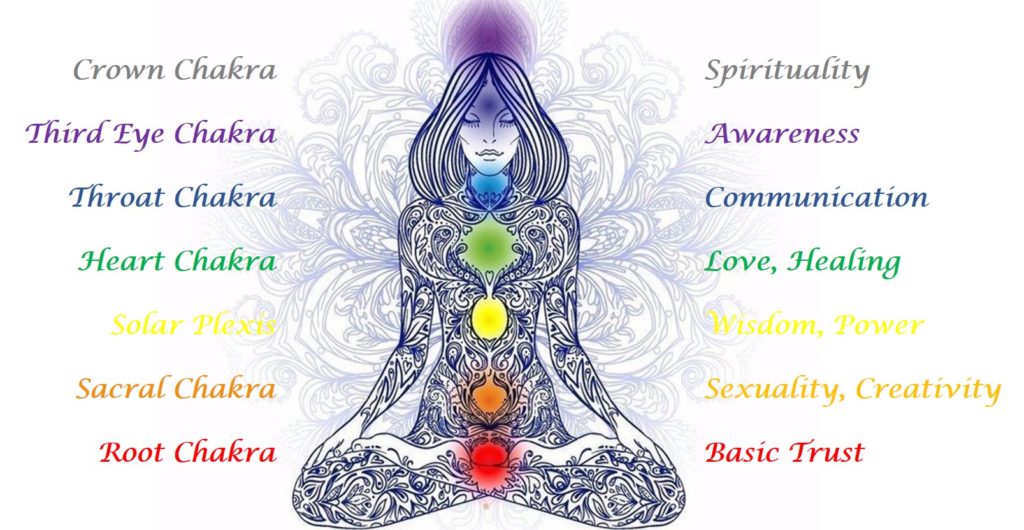 Keeping the energy flowing freely within the body is much easier to do when you have awareness of chakras and what an imbalance might feel like. Helping to balance one also helps to bring and keep the others in balance as well. As with all the meditation classes, my aim is to empower you so that you can practice these techniques later in your own time.
You can book your ticket on Ribbon or Eventbrite. Bookings close two hours before the event. I am looking forward to practicing with you on Tuesday!
Yoga Classes Update
Our vinyasa flow classes have been running since December last year with a small, dedicated and beautiful yogis. I totally enjoy these classes so thank you so much for your attendance and giving it your all. I absolutely love your energy!
Unfortunately, I have now cancelled all yin classes on Sundays as attendance has been inconsistent. I apologise for any disappointment. In addition, indoor classes at gym studios are expected to start on 17 May so my Zoom classes will either end or be moved to another time in the day (depending on demand). I am considering moving the vinyasa flow to Saturday early afternoon – if there is any interest. Please do let me know if you are interested. Thank you.
Please note I am still available for private classes at 8.00GMT on weekends – either for just yourself, or with your friends, family or co-workers. Contact me for a chat about private classes that suit you. Here are the top five benefits of taking up private classes. Group classes can be booked on Ribbon.
Wellbeing Survey
Thanks to all the lovely women who took part in my recent Wellbeing Survey. I appreciate your valuable time and input. If you haven't taken part yet, I am still looking for two more ladies to have a short informal chat on Zoom to complete my survey. In return, I would like to offer you a free vinyasa flow group class (until mid-May). Please read more about this survey and contact me if you're interested.
Eco-friendly yoga accessories
Just a quick reminder that you can find discount codes for environmentally friendly yoga accessories and clothing on my website, by either using my links or discount codes at checkout. On my Eco Yoga pages you will find cork mats and blocks, leggings made from recycled plastics, and other durable and quality products made from natural and organic materials. Check my Eco Yoga pages here.
Have a great week ahead!
That's all I have for today. Enjoy your bank holiday and the week ahead. If you have any comments or questions, please post them below or contact me via my website.
Namaste
Sossi