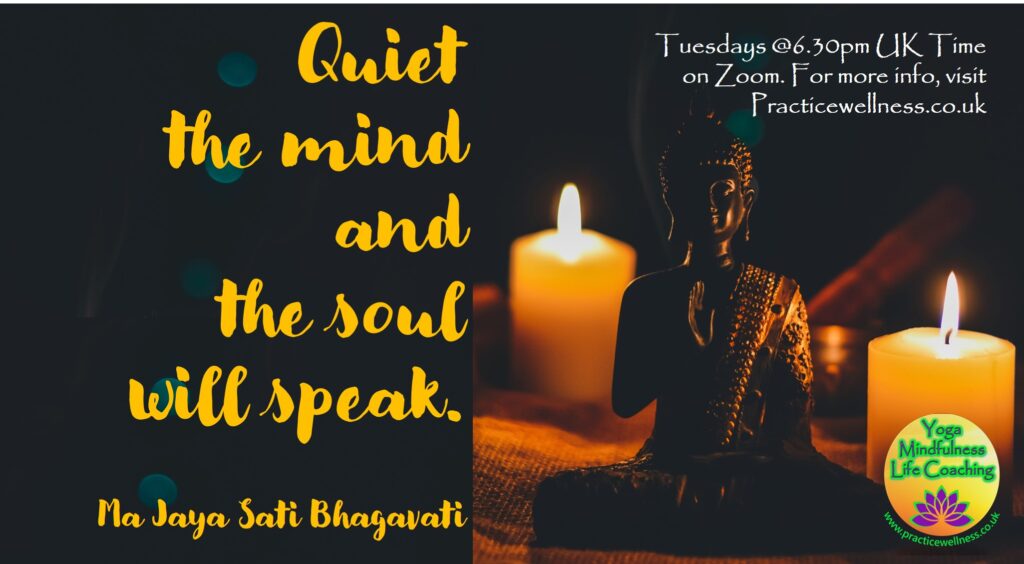 You are warmly invited to pranayama and meditation class every Tuesday at 6.30pm (UK time) on Zoom.
There are no more Saturday morning classes as gyms are opening soon and I will be teaching in Bath at that time.
Pranayama is yogic mindful breathing. Prana means life force (chi) in Sanskrit and yama means technique. It's great for expanding the lungs' capacity, improving your respiratory, circulatory and immune systems. There are different types of pranayama, and the ones we practice in these classes are Savitri and Anuloma Viloma. Learn more about the importance of yogic breathing in my blog 'Focus on your breath'.
In addition to pranayama, we practice different meditation or mindfulness techniques such as Loving Kindness Meditation. Learn more about this incredible meditation technique in my blog 'How to practice Loving Kindness Meditation'.
PLEASE NOTE: After you book, I will send you a Zoom invitation link and password. These classes are around 30 minutes long. They are free or on 'pay if you want' basis, either via Eventbrite, MoveGB, YogaTrail or on Facebook. Or send me an email from my website!
Looking forward to seeing you at the next Zoom class!
Sossi
YA Certified Yoga Teacher & Qualified Life Coach