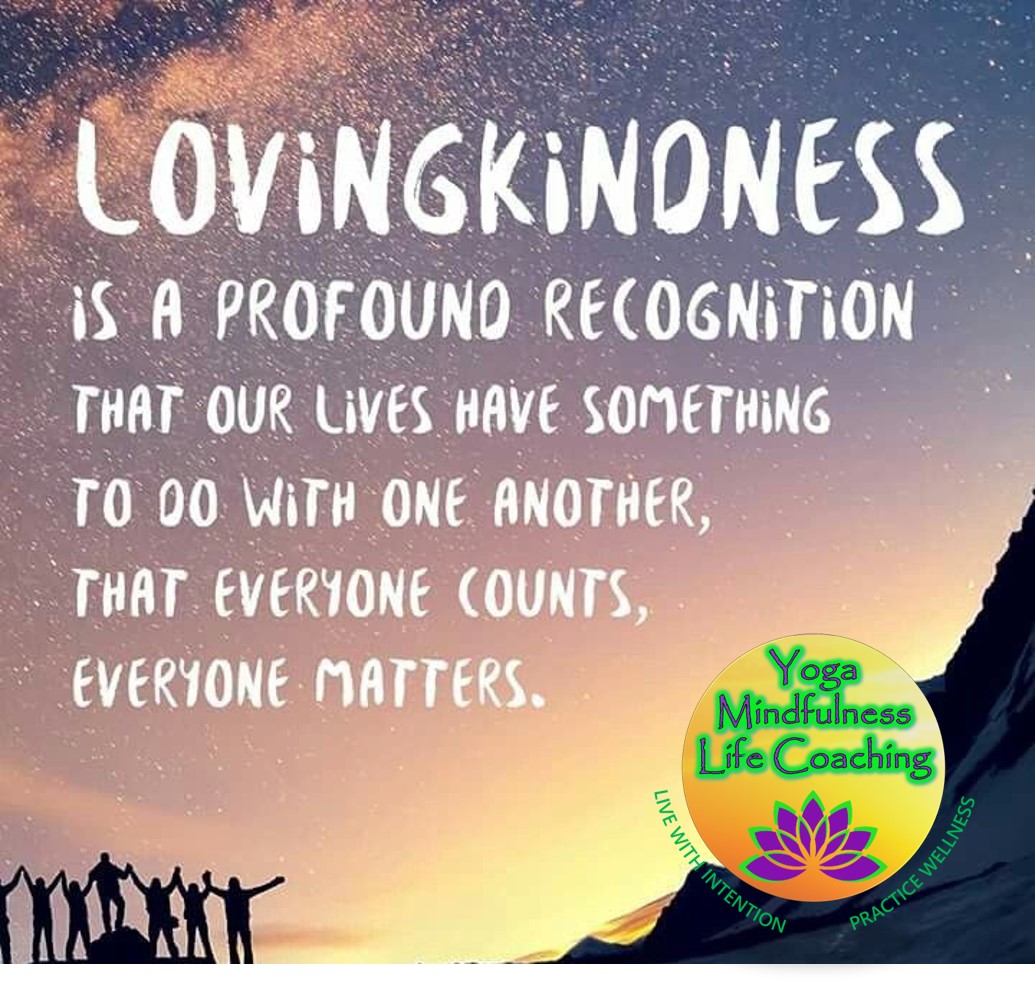 One of my most favourite meditation techniques is the Loving Kindness Meditation (LKM). I practice it on a daily basis and find it to be very calming and effective. It instantly brings me back to myself and reminds me to appreciate myself. It also encourages me to be mindful of the thoughts I offer to people and the world around me. In that sense, it is a complete and profound mindfulness practice.
I first learned about LKM from a Buddhist monk in London. I was a regular at his Monday evening classes. Shortly after my yoga teacher training course in 2017, I spent a few months in Sri Lanka teaching yoga, where I also had the opportunity to learn Vipassana and LKM from a Buddhist nun at a monastery in the central mountain region near the city of Kandy.
What I like most about this technique is how it empowers us to experience wellness, happiness and abundance for the simple reason that we deserve such blessings. In addition, LKM increases our capacity for forgiveness and connection to others, by helping us to overcome the emotional blocks that hold us from accepting people who may be either in direct conflict with us or are on very different paths to us. It really brings home that old saying: 'Love thy neighbour as thyself.'
A Step by Step Guide to Practicing Loving Kindness Meditation
There seem to be slight variations in LKM practice possibly based on different Buddhist traditions. This is the one I like and teach in my classes, which you might also wish to try.
Allow a few minutes of quiet time for yourself and sit comfortably on a mat or chair. If you are sitting on a mat and need back support, you can lean on a wall.
Take a few deep breaths. With every exhalation, feel more and more relaxed. Gently bring your focus to your body. Be mindful. Be present.
When you're ready, start the practice. Repeat this phrase with every breath (inhale + exhale) for at least one minute, or for as long as you wish. You can also set a timer.
It is really important that you put emotions into your words. As you repeat this phrase, think what wellness really means to you. How does it feel in the body when you are 'well'? Go ahead and manifest that emotion now; and turn it up a notch. Similarly, what is 'happiness' to you? Feel it with every part of your being.
Keep going, and if your attention drifts, gently redirect it back to the feelings of wellness and happiness.
Next, start shifting your focus to someone in your family or friend circle who you believe would benefit from positive/healing energy. Visualise her or his face in your mind and with every breath, say:

May you be well and happy

In your mind's eye, see this person recovered, stronger, happier and more confident; in other words, see them achieving their wellbeing goals. Stay with that feeling.
You can repeat this process for people you don't know very well and even people you had disagreements with so that you can reach a place of forgiveness and peace.
When you are finished with the meditation, keep your eyes closed for a moment longer to observe any changes in your body and mind. Gently open your eyes when you are ready.
In my mindfulness classes, we also send positive thoughts to our communities, current and past, and to every living thing on the planet.
I am planning to incorporate LKM into our weekly online pranayama classes on Saturday mornings. These classes are free, or on 'pay if you want' basis. You will find them on MoveGB, Eventbrite, Yogatrail and Facebook (links below).
Comments and questions are always welcome.
May you be well and happy.
Sossi Yohannes, YA Certified Teacher & Qualified Life Coach
Pranayama with Sossi classes are on Saturdays at 10.00 to 10.30 UK time on Zoom. When you book, you will receive a link and password a couple of days before the class. For more information and bookings, visit one of these sites: Eventbrite | MoveGB | YogaTrail | Facebook