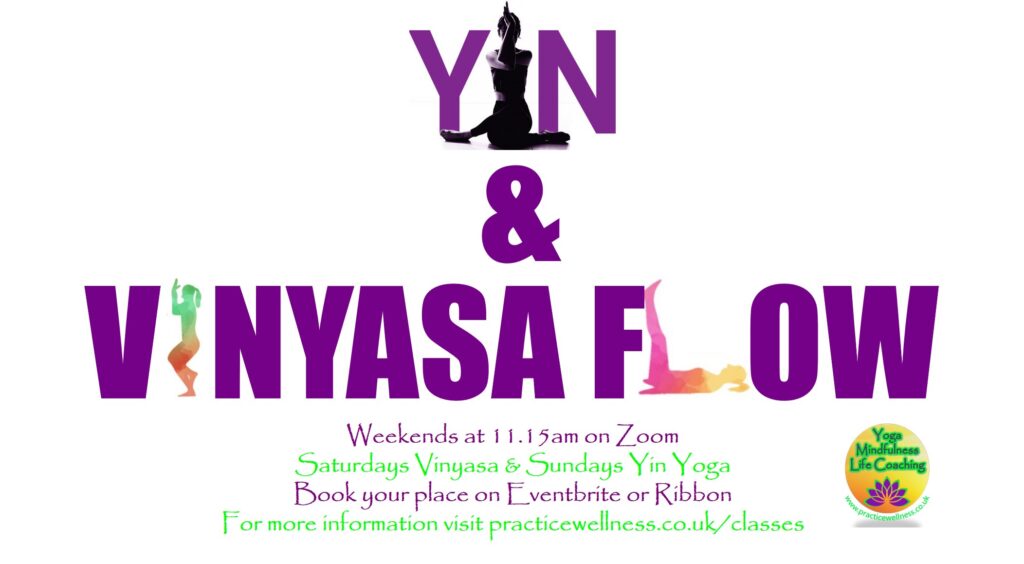 This is a quick note to let you know that I have set up additional Zoom classes on weekends as in-person classes at Bath Sports & Leisure Centre have been suspended due to the lockdown. Zoom classes will be at the same time as the actual classes at the sports centre, i.e. 11.15 GMT, and will be one hour long.
You can book on Eventbrite and Ribbon. On Ribbon, you will find a 5-class-pass option which costs less per class. Also on Ribbon, you can select the 'free' option for mindfulness class, if you have been financially affected by the events of the past year. *Please note: bookings close 2 hours before class.*
I am looking forward to practicing with you! Happy to answer any questions you may have. You can email me back at hello@practicewellness.co.uk or through my contact page.
Below is a screenshot from Eventbrite. Click on it to head straight to the booking page!
Have a lovely day.
Sossi