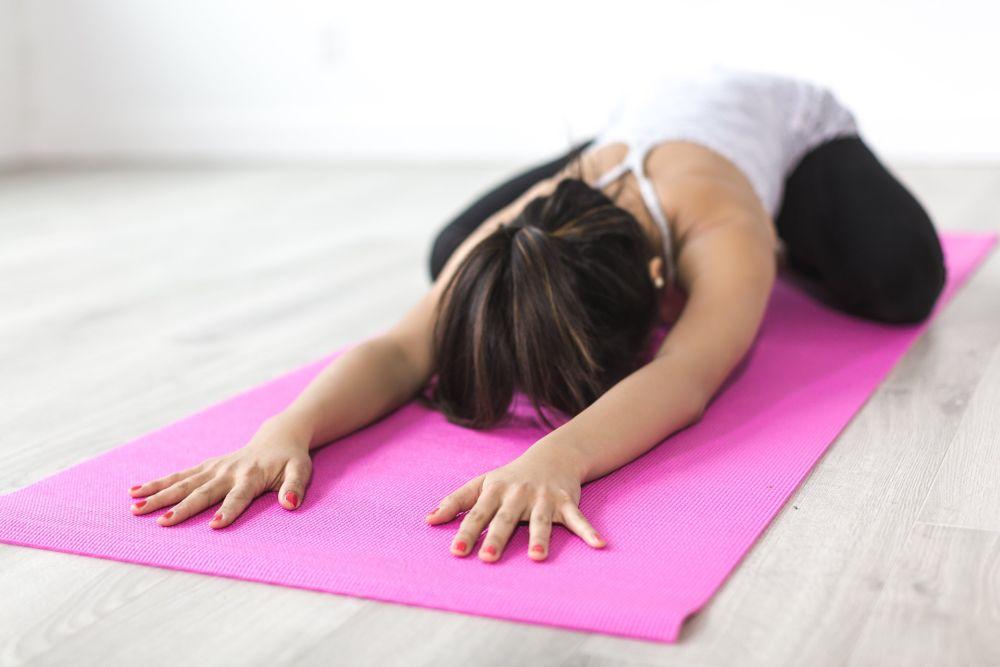 A lot has been written about the history and benefits of yoga and there is a lot of material available to read online and in print. There is also an ever growing number of yoga studios popping up everywhere making it accessible to an increasing number of people. So if you want to dip your toes in the water to see what all the fuss is about, without having to commit to a gym membership or rub shoulders with those hard core yogis at the new swanky local studio, what can you do about it? Well, how about you get yourself a private teacher and see how it goes.
Private yoga lessons allow you to optimise your time, effort and therefore your return on investment. With a private tuition, you can have your yoga practice tailor-made so that the sequences are aligned with your unique personal goals and objectives. In a private class, you can ask any burning questions you may have in a safe environment and receive step-by-step guidance as well as hands-on adjustments which will increase your confidence and fast-track your progress.
Below are my top 5 benefits of taking up private classes:
1. For complete beginners:
You can avoid competitiveness sometimes seen in group classes and get 100% attention from the teacher, allowing you to progress faster than you would in a group setting.
If you want to learn the correct postures without getting intimidated by advanced students, you would enjoy private classes.
2. For people with special needs:
If you have certain health conditions that can be alleviated by regular gentle movement such as yoga, you could work with a private teacher who would design special sequences for you. Yoga could be a great add-on therapy in addition to the treatment you are receiving from your medical doctor. Note that you should consult your doctor before practicing yoga.
3. For those who want to avoid transportation:
Your teacher comes to you so you don't have to worry about driving in traffic, finding parking space, catching the train or using a map. You will practice in the safety and comfort of your home. Just make sure you have enough space for two mats, or more if your family members or friends are joining in.
4. For long-term goals such as weight loss:
In time, your teacher will develop a better understanding of your personal goals, preferences, and pace, and will be able to provide you with a more focussed service, track your progress and adjust the sequences so you can maximise the output.
An ongoing working relationship with a private teacher will be beneficial if you want to deepen your practice, or get involved in other aspects of yoga such as meditation.
If your goal is to lose weight or increase core strength, again, your private teacher will be able to track your progress and adapt your programme accordingly.
5. For people who value confidentiality:
In private classes, what goes on behind the four walls is between you and your teacher. It is entirely up to you to decide what you would like to share with your teacher and the level of confidentiality you would like your teacher to maintain. You will have the opportunity to discuss openly what you consider sensitive and what exactly you expect from your teacher. Total honesty is important on both sides if you are to build a relationship based on trust; which will consequently have an impact on the success of your specific yoga programme.
Having taught privately, I can attest to the benefits outlined above. My clients certainly achieved more than they would have if they had attended group classes; whilst enjoying all the other benefits that a private yoga programme has to offer. Working with them was an absolute pleasure and I look forward to working with more people who would like to improve their posture, flexibility and balance.
Finally, I would be interested to hear about your experiences of teaching/learning privately, if any, so please do get in touch if you have a story to share.
Visit my website to read more about me or click here to send me a message.
Namaste
Sossi Yohannes
First posted 12 November 2017, Previous Website