Here you will find organic and biodegradable yoga accessories. You will also find up to 10% discount codes! *Click on the images to visit the online shops.*
Cork yoga mats
These natural mats are light yet ultra durable and high performing. Yoloha set out to the farms of Portugal to find the highest, most durable grade of non-slip raw cork. *Enter EFYG to get 10% off the price.*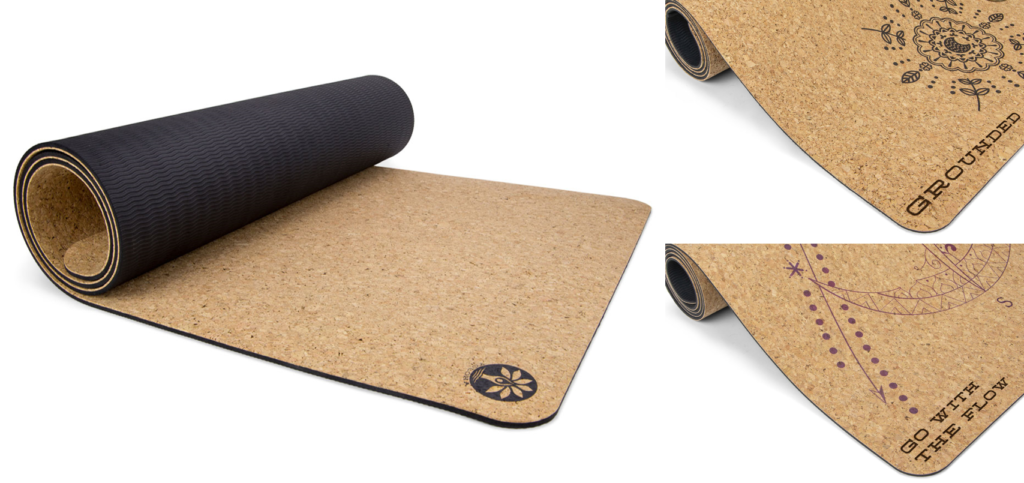 Cork yoga blocks
These blocks are made with premium natural cork, sourced from sustainable farms in Portugal. Built to be extra sturdy, grounding, non-slip and safe for all postures, they can be printed with your design. *Grab 10% discount with my code EFYG.*
Cork yoga mat bag
This cleverly designed yoga bag is handmade using sustainably harvested cork which is naturally antimicrobial, easy to clean and durable. *Enter EFYG as your code for 10% off the price!*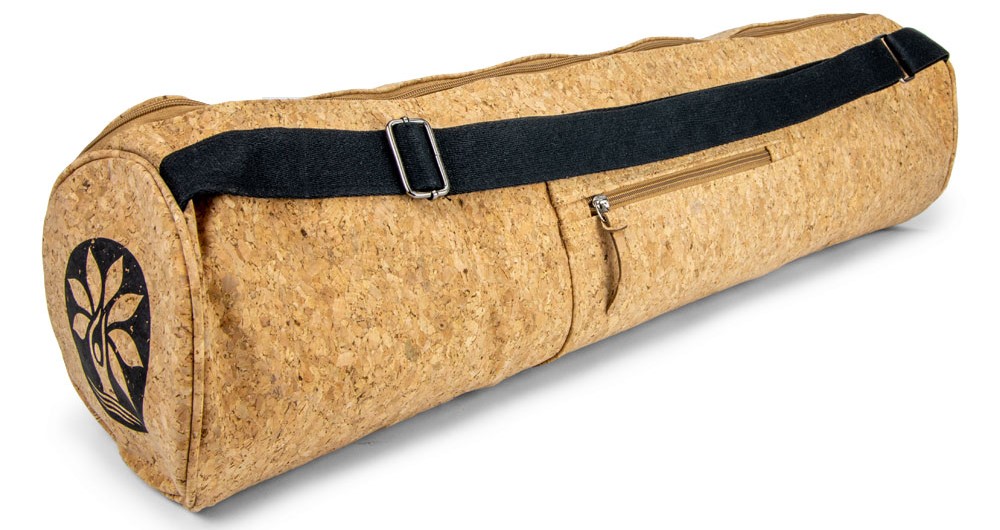 The Bump yoga mat
The extra thick and comfortable eco-friendly yoga mat from Ekotex is a great choice for expectant mothers and those with injuries, especially to the wrists, knees and backs.
Singing bowls, essential oils and sage
Singing bowls produce sounds that invoke 'clarity of mind' and a deep state of relaxation that naturally assists entering into meditation. They are used for music therapy, meditation, yoga and sound healing.
Essential oils can enhance your yoga practice when used in diffusers, applied topically on pulse points or sprayed on props (mats, blankets and eye pillows, for example).
Organic cotton and buckwheat bolsters
These hand-made organic cotton and buckwheat bolsters are perfect for your restorative practice, meditation and general body support.
Natural sling and mat strap
Two uses, one strap. Carry your mat in comfort or assist your poses without pinching. Features soft and sturdy organic cotton webbing with stylish cork labels and double-stitch construction. *Get 10% off with my code EFYG.*
Cork yoga wheel
A simple circle with a surprising amount of ways to enhance your practice. From stretching and relieving pain in the spine and shoulders to assisting the safe advancement into deeper postures. Handmade from sustainably-sourced wood and non-slip cork. *Use my code EFYG for a 10% discount.*
Fairtrade water-resistant yoga mat bags
These great quality and water-resistant elephant yoga mat bags come in multiple colours. They are fully lined with zipped pocket and adjustable strap. They were made in 'The Spirit of Yoga' which directly supports and empowers the women who hand-craft their products in India. *Enter my promo code W7YHMKRCA4N0 for a 5% discount.*
Fairtrade lavender and flaxseed eye pillows
These colourful, comfortable and soothing lavender eye pillows are perfect for savasana and nidra. Handmade in a fairtrade collaboration in India, they are filled with French lavender flowers and flaxseed. *Get a 5% discount with my code W7YHMKRCA4N0.*