Hello and welcome to my website!
My name is Sosena (or Sossi for short) and I am a 'Yoga Alliance' certified instructor and qualified life coach currently in Bristol, UK.
Yoga classes and mindfulness meditation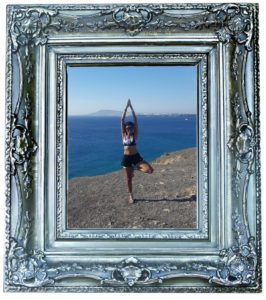 I offer group and private classes in Vinyasa flow, Yin yoga, Meditation and Pranayama (mindful breathing techniques) to students from complete beginners up to intermediates. I am currently teaching privately and groups – at Bath Better Leisure Centre (every Saturday at 11.30am) and at Snap Fitness Filton in Bristol (every Wednesday at 7.45pm). All my classes are available to view and book on YogaTrail.com – you can also see a list on my site.
Since obtaining my certificate in June 2017, I have been teaching groups and individuals in the UK, Sri Lanka and Spain on a full-time basis. In addition to classes, I also organise yoga and walking holidays in Spain. I received excellent reviews on two events I organised in 2019 which I plan to repeat in 2020. Please email me if you wish to be kept informed.
​I honour the traditional essence of yoga, and therefore my yoga style is holistic – uniting mind, body and spirit (read my reviews). I am passionate about sharing the boundless and amazing benefits of yoga particularly with people who wish to improve their posture, balance and flexibility – including people whose jobs require them to sit for long hours, like office workers. I have personally seen the impact of regular practice on my posture, having been an office worker myself for several years. I believe that yoga is for everyone, whatever your age or ability!
​If you are interested in yoga in general and wish to arrange classes for yourself or with your friends or colleagues, please email me. You may also be interested in the reviews I have received so far on my yoga classes.
Check out my yoga and mindfulness classes.
Life coaching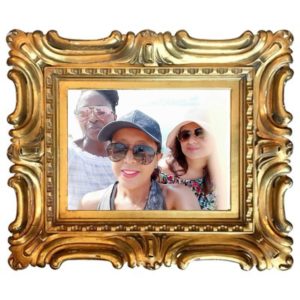 In addition to yoga, I am also passionate about life coaching.
I offer face-to-face, Skype, telephone and online coaching to clarify and achieve goals in relation to career choices and progression, work – life balance, managing difficult working relationships, improving or gaining new skills including the confidence to express oneself or present at conferences, and overcoming limited beliefs or unhelpful habits. I am also very interested in working with individuals who are at a turning point in their lives, currently considering a change in lifestyle, new health and fitness regimes, new career moves or moving abroad to start a new life.
I obtained my coaching diploma in 2007 from Noble Manhattan Coaching Ltd. Since then, I have coached individuals on getting clarity on certain aspects of their lives and helping them commit to and achieve their goals. I have also run group workshops on listening and communication skills in line with the principles of life coaching and Neuro Linguistic Programming (NLP). Whilst in Spain, I organised creativity and coaching workshops on the beach in Costa Blanca which were about clarifying personal values and life purpose; and were very well received. I am always keen to work with charity organisations. In the past, I have worked with a not-for-profit organisation to help their members get back into employment and had a very good outcome.
For several years I worked in policy in government. This has helped me understand the physical, mental and emotional demands of office work and become a better career and life coach. Whilst travelling and living abroad, and constantly getting out of my comfort-zone, I also learned to be resilient and stay focussed on my goals.
I have standard and premium coaching plans to suit everyone on YogaTrail.com and they all include a free 30-minute consultation, an initial informal chat about your goals and expectations. Click on 'Make an Enquiry' below to arrange your free consultation.
Namaste
​Sossi Yohannes
Yoga Alliance Certified Instructor
Qualified Life Coach Practitioner